The relentless pursuit of efficiency has created opportunities for electric pumps of many shapes, sizes and performance envelopes.
Low-flow applications, like auxiliary start/stop or clutch engagement have become commonplace.
High-flow applications, such as for gearbox lubrication, cooling electric motors/batteries are rapidly growing.
Ensure OP™ | E is a purpose-built test system designed to characterize and benchmark new electric oil pump prototypes and validate ones at the end of the production line.
Here's a test system that already meets your needs.
Tirelessly compiling OEM test specifications, interpreting and summarizing requirements and defining the perfect test system is time better spent making the perfect electric oil pump.
Accurately measure key parameters for lubrication, cooling, auxiliary, start/stop or actuator pumps.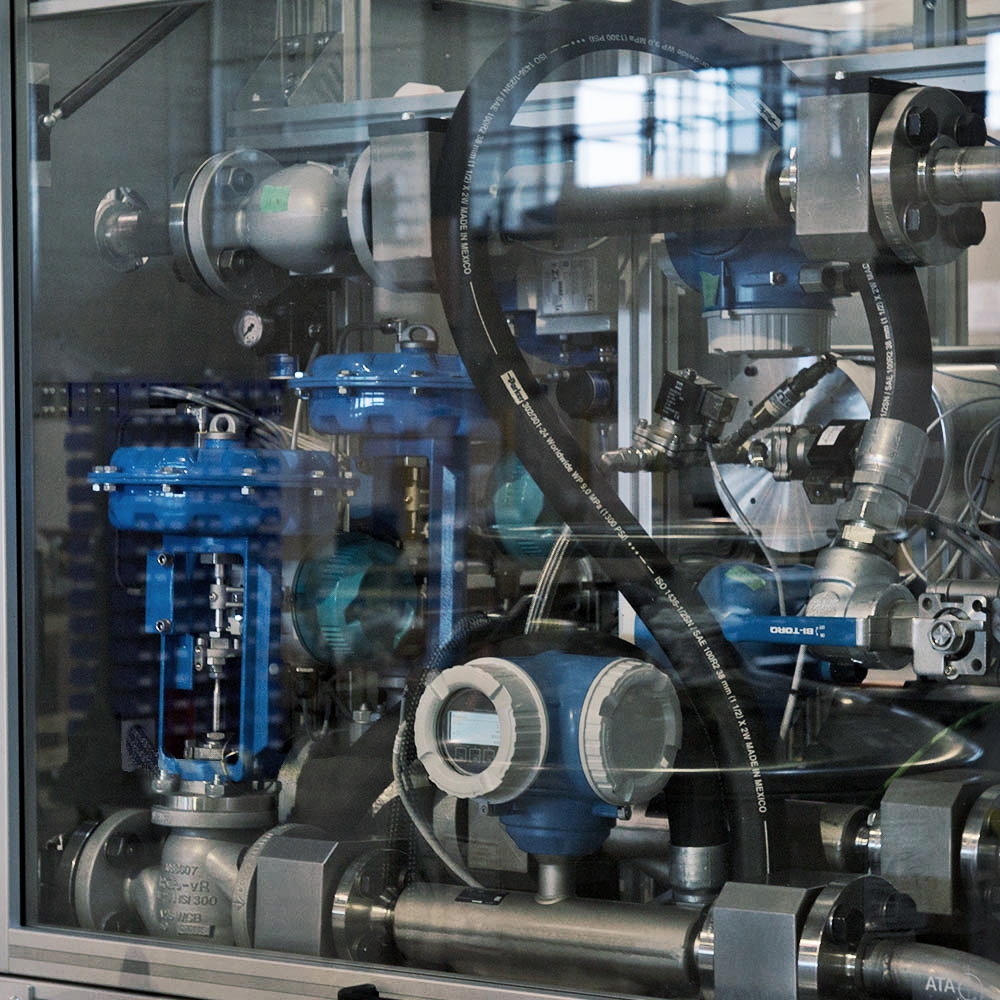 Simulate various test conditions (i.e. fluid/ambient thermal cycling, aeration, external pressure, etc.) according to industry standards.
Robust fluid conditioning subsystem, engineered for prolonged use between extremes.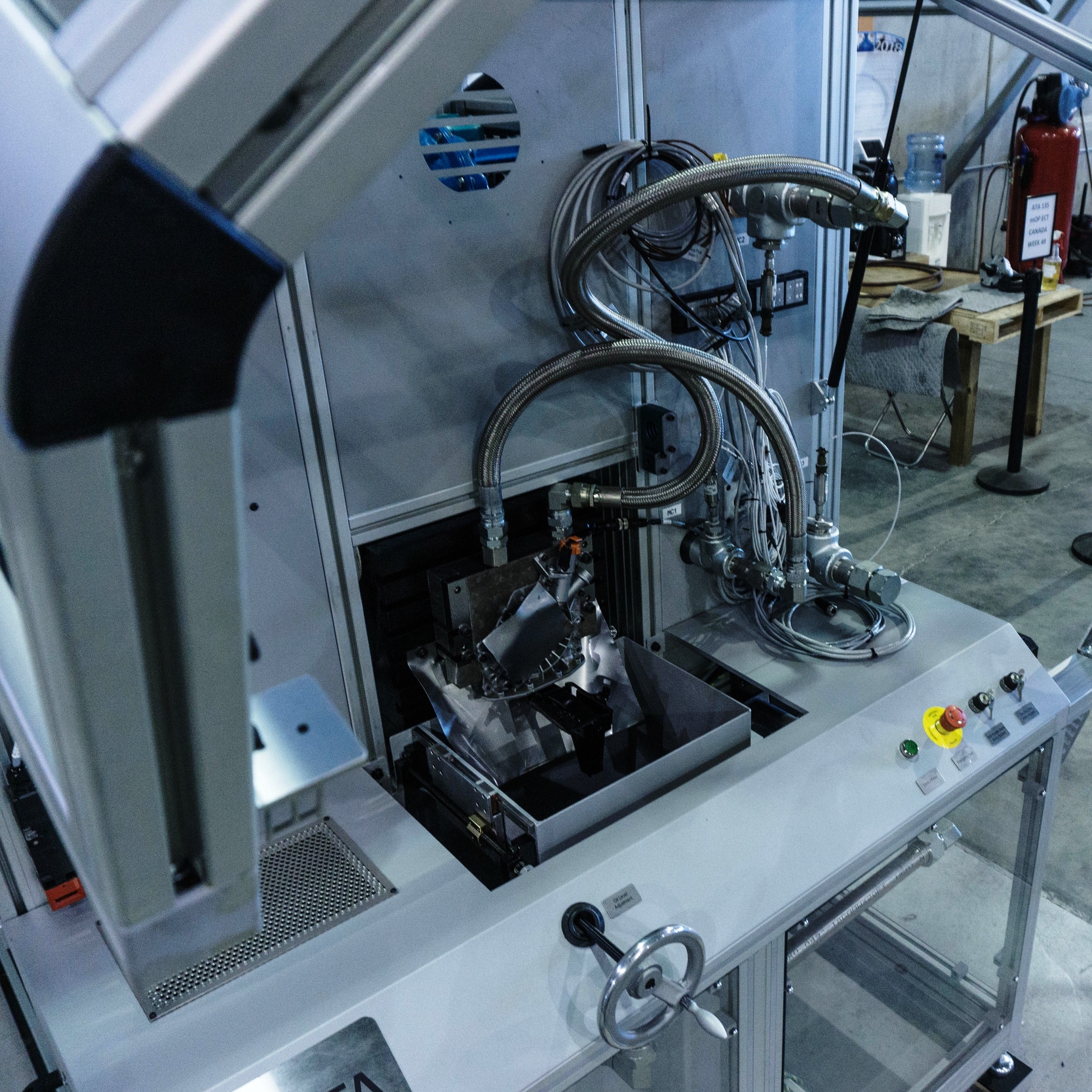 Overflow tank design with manual level adjustment and room for up to six (6) pump-specific fixtures at once.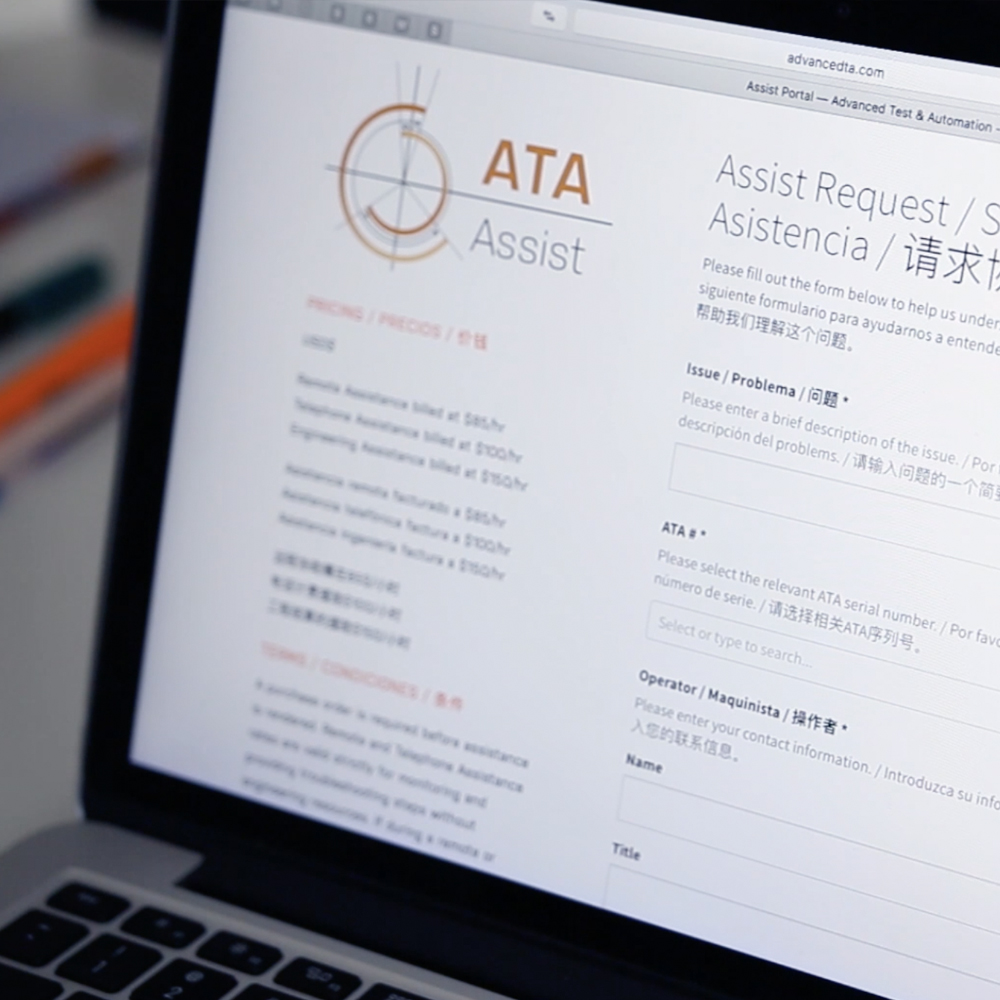 ATA Assist™ allows you to submit a request for assistance 24/7.
To ensure the accuracy of your system, we suggest an annual on-site system calibration called ATA Accurate™, which meets the ISO17025 standard accredited by A2LA.
ATA's unique "gull-wing" enclosure allows safe and easy access to the unit-under-test and for essential maintenance activities.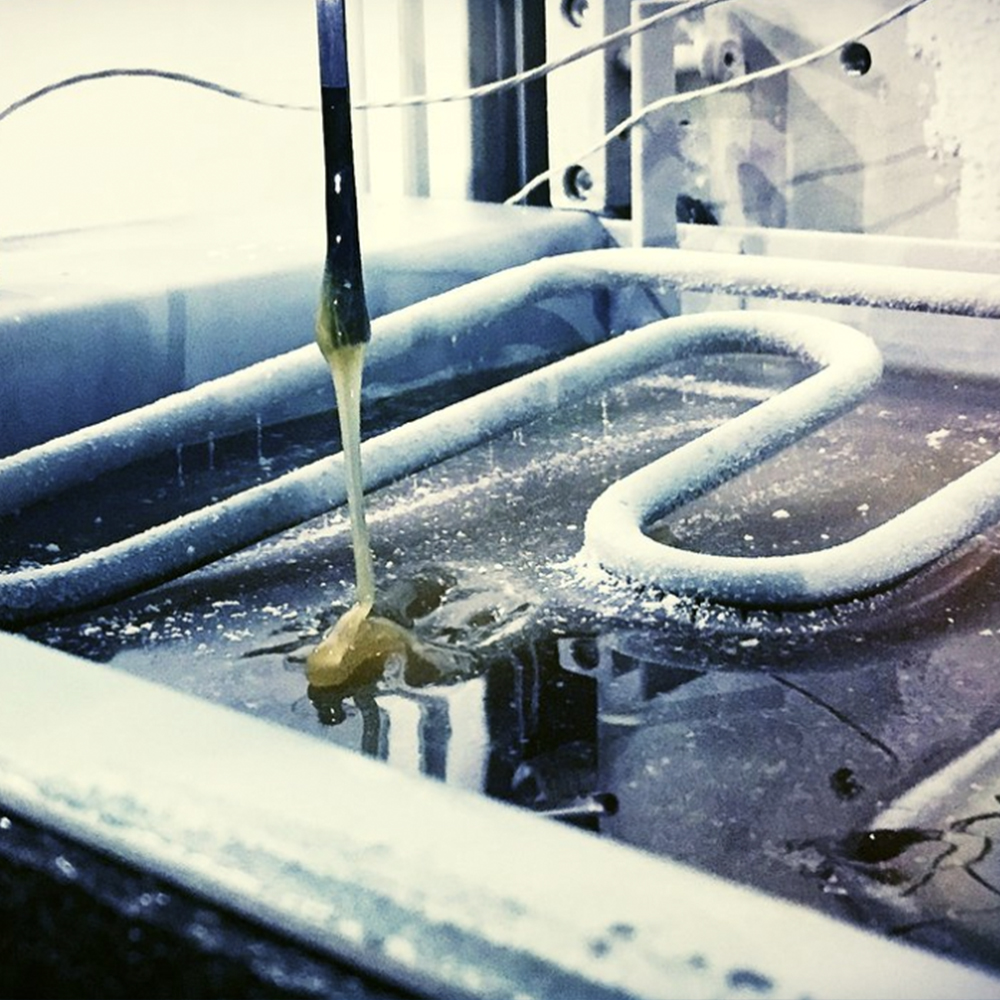 Rapidly cool the pump body and test fluid (by conduction) to -40°C in a quicker, more efficient manner than a thermal chamber.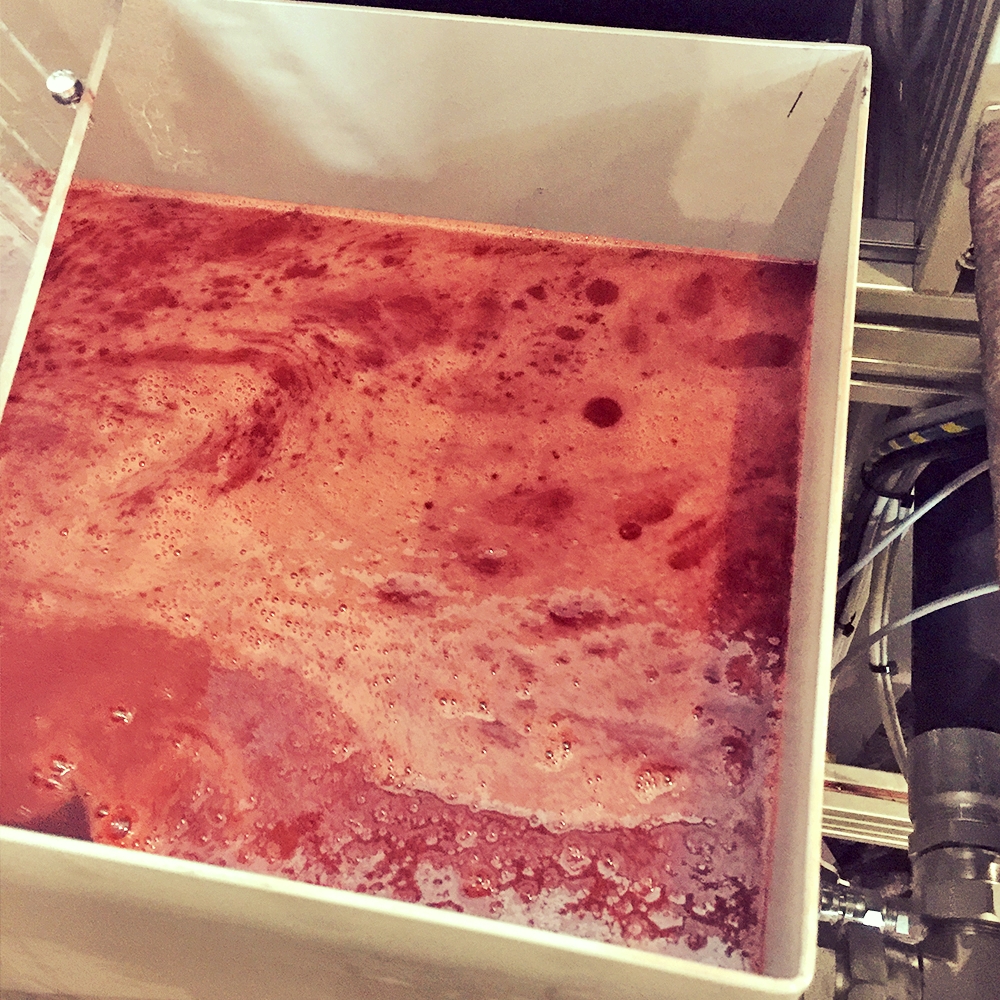 Aerify™ Measure can accurately measure the gas concentration of oil in real-time. Aerify™ Control can introduce air (up to 30% aerated) to better simulate the environment.
Intelligence comes standard.
Introducing FloInt™
All ATA Ensure™ test systems come with FloINT™ (Flow Intelligence) software, built from the ground up with features specific to testing and analyzing fluid/hydraulic components. We include common electric oil pump test profiles (i.e. dead-headed flow, PTCE), or you can create your own with our easy drag-and-drop interface.
Validation comes in many flavors.
While the measurement and control characteristics of a test system should always remain accurate and precise, some applications require special consideration. Ensure VB™ is available in four variants:
VB™| Durability: Designed for robust endurance testing
VB™| Performance: Engineered for the most precise measurements
VB™| Production: Built for efficient and effective end-of-line validation
VB™| Base Model: A system for a specific set of test requirements
Available with up to six measurement circuits, the Ensure OP™ | DurE is an effective system for thousand-hour tests. It comes pre-loaded with a powered thermal cycle endurance (PTCE) durability test plan, which is complementary to the cold-temperature FlashFreeze™ option.
The Ensure OP™ | PerE is designed to be the precision instrument of your pump validation portfolio. Can be configured with up to six (6) measurement circuits.
It comes standard with:
Voltage measurement
Current measurement
Inlet pressure measurement
Circulation heating and cooling
CAN/LIN support
Serial communications
FloINT Scripting Package
Stress test plans (i.e. thermal shock)
The Ensure OP™ | ProE is a system that can handle end-of-line functional and audit quality assurance applications with ease.
It comes standard with:
Inlet pressure measurement
Hydraulic clamping
Production package

Part identification
Stack light
Large indicator lights

Automated front door
FloINT Scripting Package
FloINT User Management
Database Saving